Whitewater Symposium 2012
Jeroen | October 14, 2012
The 9th Whitewater Symposium took place at Wet Planet Whitewater in Husum WA on the White Salmon.
Some 60 participants were present, under which retailers, instructors, guides, manufacturers, and media, such as yours truly.
And another one by Florian Scharlock:
There was also a whitewater SUP clinic by Dan Gavere, of which Nate Herbeck made a cool video:

And finally, we also published a couple of photo galleries about the event on Playak:
We actually got to kayak and SUP and raft the piece of the river that was still the bottom of a lake last year. The old lake boat ramp was the takeout, so it was interesting to have to climb quite a bit to get back to the car. Here's a by now famous video of the dam destruction that killed the lake and restored a great piece of easy whitewater: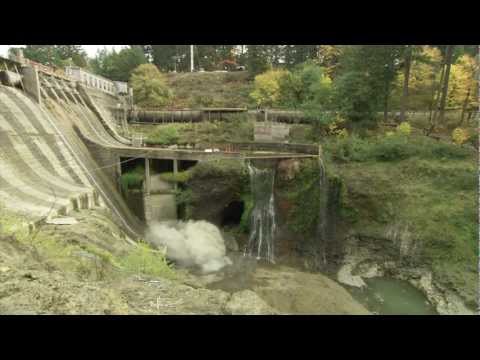 Thanks a lot to Jaco and Todd (Wet Planet Whitewater) for letting me stay at their place! They have a great house hidden in the woods, and told me about the coyotes, bears and mountain lions that supposedly live in the area. Supposedly, as they'd never seen a mountain lion. Well I did – 8am right next to the rafting base it crossed the road. I definitely prefer meeting them on my Mac as an icon – those animals are pretty big in real life… Other than that, this is a great area, especially for outdoor lovers. Lots of rivers and very friendly people!
Cheers from Portland,
Jeroen